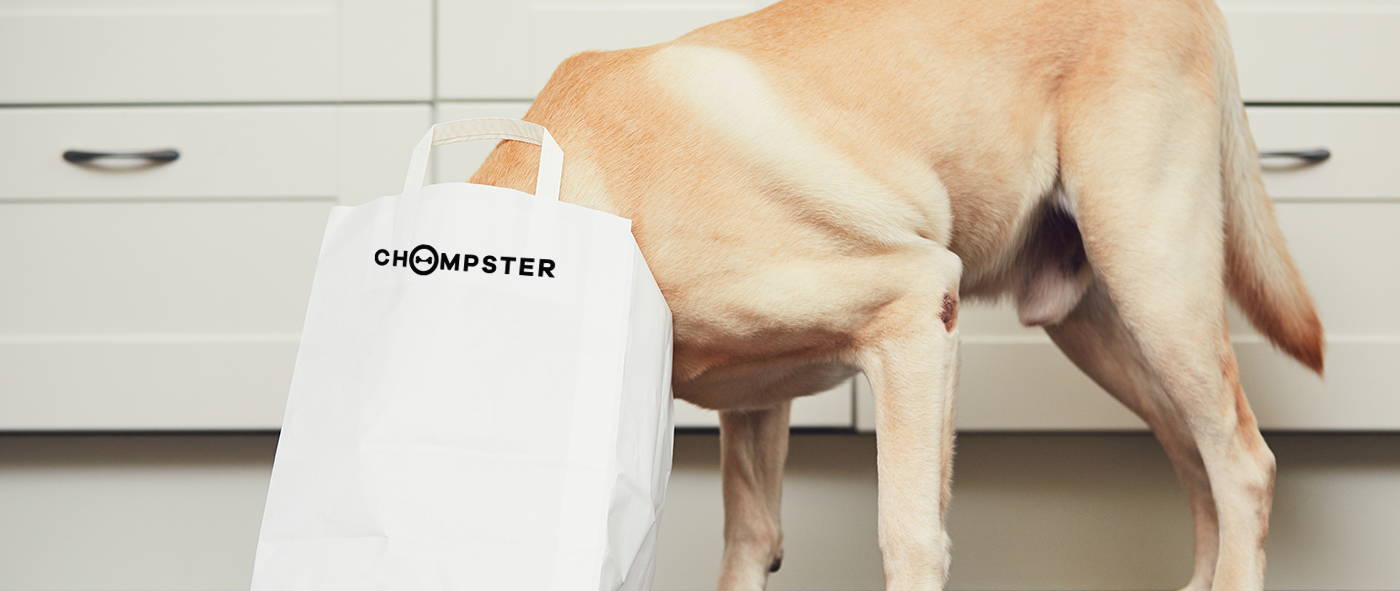 Give your dog something to look forward to every day.
Chompster is lovingly baked for your best friend with all-natural, human-grade, nutrition-packed ingredients. It is baked at a low temperature in our kitchen and frozen for convenient storage and serving. You get all the nutritional benefits of home cooking for your dog but we do the work!

Partner with us and your dog can eat for free! 

We believe in giving everyone the opportunity to feed their dogs wholesome delicious food for a minimal cost or even for free. Our referral program gives our customers the opportunity to earn free Chompster products and to partner with us to spread the word about Chompster. Open an account with us today to get your own referral code which will help others save 10% on all purchases. Every time someone uses your referral code, you will earn Chompster credits in your account. If you refer enough people, your dog will eat for free!
Chompster is ideal for...
1. Those wanting to be sure they are providing the best, nutritional meals - no other supplements or food required
2. Older dogs who have lost their appetite or energy levels
3. Enhancing appetites of fussy or picky eaters
4. Controlling weight and allergies
5. Boosting energy levels
6. Diminishing and Easing symptoms in dogs with various health issues
Chompster's baked loaves provide...
1. 26 natural ingredients including only human grade federally inspected meats
 
2. Only lean ground (muscle) meat and skinned and de-veined (organ meat) liver
 
3. Premium white fish and cod liver oil
 
4. Fresh vegetables, eggs and fruits
 
5. Baked at low temperature to preserve nutrients
 
6. No fillers or by-products, gluten free with no soy, wheat or corn
 
7. No added salt, preservatives or sugar
 
8. No animal by-products and no cross mixing of meats